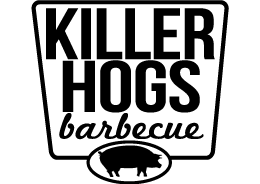 Since 2001 brothers Malcom & Waylon Reed have been cooking competition BBQ, winning the big checks and breaking hearts.
Every year we take-on new challenges, go head-to-head with better and better cooking teams and refine our skills with each and every showing.
But Killer Hogs has grown into way more than a competition bbq team. Killer Hogs is a BBQ Business with a full line of products distributed nationally and internationally.
Sorry, there are no products in this collection